Brookwood is committed to customer satisfaction, we strive to exceed our clients expectations. Building with only the finest quality products available that stand up to the test of time.
We are committed to producing stunning results with the landscape around your home from start to finish – as we understand and appreciate the importance of increasing the value and curb appeal of your property.
SCHEDULE A FREE CONSULT NOW
LEARN MORE ABOUT OUR LANDSCAPE MAINTENANCE PLANS
Client Testimonials
Don't take our word for it – here's what our clients say:
SEE MORE REVIEWS
We recently put in an inground pool. Due to the slope in the yard, we needed to incorporate a some retaining walls on one full side of the pool. Jason and team provided an outstanding looking wall that blended very nicely into our existing patio, and provided an awesome flow between the pool and the house and deck. He also provided his expertise in landscaping and provided a second wall that incorporated very nicely into the other side of the yard, and prevented us from needing to relocate a shed, saving us some money. Thanks to Jason, Rob, Ivan and Mark for being prompt, professional, neat and providing an important piece in our backyard oasis.
Bob B.
Danvers, MA
Brookwood helped us in all aspects of our backyard project. From day one of the initial regrading project they helped us to craft a backyard to remember; suggesting styles that were not only beautiful but built to last.
Jason and his crew helped us go over all our options for patio and grill station designs, and they always appeared to be one step ahead of where the project was heading. We were so happy with the work completed in the backyard that we decided to proceed to the front the following year.
Additionally, the Brookwood crew was very respectful of our space as they worked and very responsive when any questions came up. I continue to recommend Jason and people continue to ask when they see the results.
Matt B.
Wenham, MA
Jason and his team completed a major project for us last summer.
We loved his design and how he created a couple of separate spaces within a relatively small yard. They put in a paver patio and walking path, several retaining walls, a fence, drainage, and full landscaping of our side yard. The work was beautifully done. Jason was very responsive and everyone was very professional. His stonemasons were true craftsmen. A year later, we are still very happy with how everything looks. Definitely recommend.
Bob B.
Melrose, MA
Brookwood Landscape and Stone was featured in "This Old House"
Check out the two articles below.
All About Fire Pits
From lightweight metal bowls that set up anywhere to fixed masonry wells that are a gather-round feature on a patio or a patch of grass, fire pits extend the outdoor-living season in style. Here's how to choose one for your own space…
read more
All About Built-in Barbecue Pits
Nothing beats the summery pleasure of a juicy burger seared to perfection over an old school charcoal fire…
read more
HOUZZ awards
We pride ourselves on

customer satisfaction

and HOUZZ recognized us for being outstanding in our industry for
BEST
in
Customer Service

We are rated at the highest level of excellence by HOUZZ for client satisfaction by the HOUZZ community. In addition we have a high level of Ideabook saves on HOUZZ.


As the old adage goes, word of mouth is the best form of advertising. We are honored to say that many of our customers consistantly recommend us to their family, friends, neighbors and collegues.

CHECK OUT OUR BADGES ON HOUZZ

Property Management
When it comes to the first impressions of your property, your landscape and the surrounding grounds are the first things that get noticed. We can ensure that your lawn looks beautiful and the planting design is pleasing to the eye; leaving a positive feeling and reflection with your friends, neighbors, visitors and clients.
Call us today to for a free consultation and property evaluation, we can custom tailor a maintenance program that suites your needs.
CONTACT US
Call: 1 (978) 777-0400
PROPERTY MANAGEMENT SERVICES
Landscape Maintenance Services
Commercial and Residential Landscape Maintenance Categories
A Few of Our Happy Clients
Some Familiar Faces
Here are a few of the team members that you will be working with
Susan
Office Manager
Susan is the friendly voice you hear when you call into the office. She is in charge of scheduling our crew for your project. She works with our suppliers to get the highest quality and best priced products for your project, and she has a calming and pleasant influence on all who meet her .

She can also be found in the field doing creative and unique plant and flower gardening. One of Susan's special niches is creating container and small area plantings. She brings color and interest to otherwise overlooked places in the garden or entry areas. Susan brings over 20 years of one-of-a-kind garden designs and plant knowledge to Brookwood Landscape.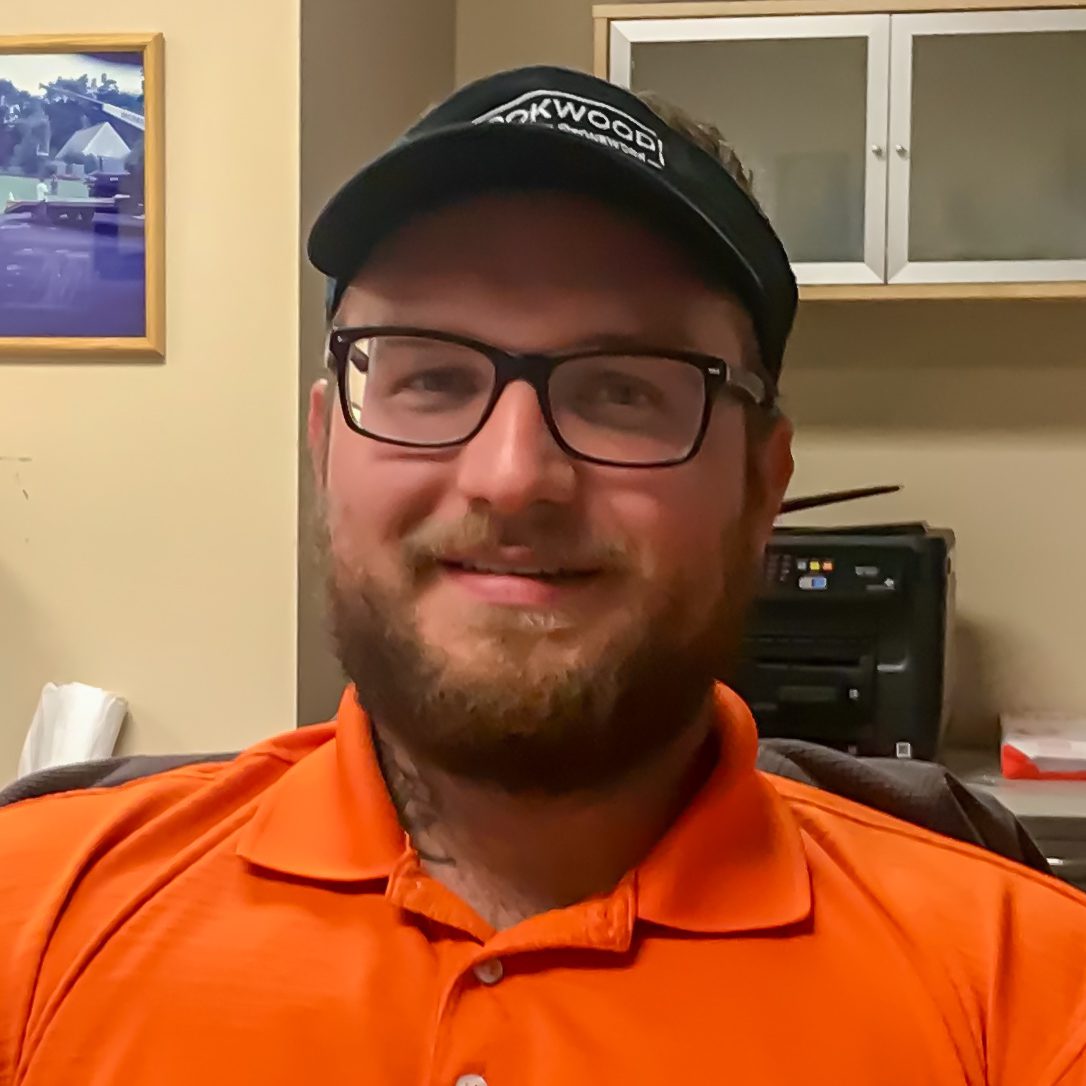 Christopher "CJ"
Project Manager
Chris, also known as CJ, is a lead project manager for Brookwood Landscape. CJ holds multiple licenses, and is an expert equipment operator who holds a ICPI certification. CJ directly supervises his team of masons and landscape professionals, as well as overseeing projects of all scope and size. In addition, he works closely with Jason on the estimating process. CJ is in constant communication with our clients, suppliers, and the design team. One of CJ's strong points is his passion for delivering the finest projects/products on time and on budget.


Jason Morey is proud that his son CJ is be part of the Brookwood leadership team and that his son is carrying the Brookwood legacy forward.
Jason
Principal
As the founder of Brookwood Landscape and with more than 25 years of experience perfecting his craft, Jason enjoys designing and working closely with his clients in order to make their visions become a reality and more. In addition, Jason oversees day-to-day operations and manages a staff of 12. Jason is also Chief Estimator and Landscape Designer; he has the ability to see the potential in every yard/job site he visits. Jason's desire and focus is to bring his clients closer to the outdoors. He strives to create outdoor spaces that allow year-round use; he truly loves his work as you can see in his completed projects.
Latest Updates
Check out some of our articles on how you can improve and maintain your landscape
Get in Touch
141 Pine St. Danvers, MA 01923
Phone: (978) 777-0400
Email: inquiries@brookwoodlandscaping.com
CONTACT US